Richard and Sharon Miller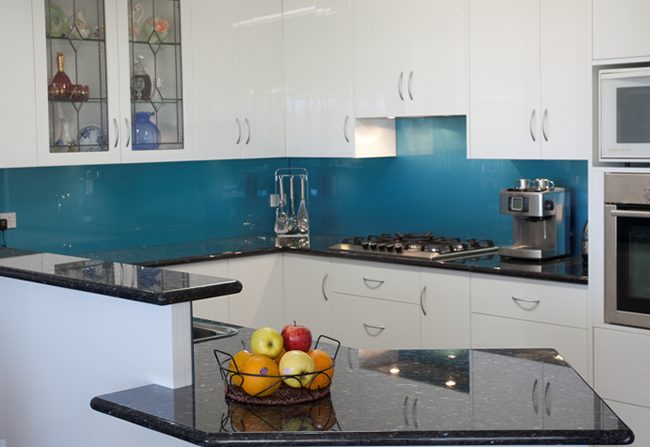 Richard and Sharon Miller were serious about getting a new kitchen. They did their homework in both the Hills and City to find a kitchen company that could custom design, build and install to their own high standards. To their surprise, the answer was just down the road – at inside Balhannah Mitre 10's new kitchen division, now known as Balhannah Kitchens."Yes!" Richard says, "We realised BALHANNAH KITCHENS offered better prices for a higher quality of work." "Also, our business had worked with the Balhannah Co-op for generations so we were confident of high service standards."
As it turned out, the design assistance and project management that the Miller's received from BALHANNAH KITCHENS far exceeded their initial expectations.
"We had some constraints of size, shape and space so we gave the designer a clean sheet of paper and requested something modern, functional and attractive," Richard says.
"Although we liked the overall design specs we wanted a few changes to better suit us," he says, "The designer readily incorporated them."
"We felt the project was managed exceptionally well. The trades people were professional and highly competent. In some case work schedules were actually ahead of time (by mutual arrangement)."
"They even cleaned up after they'd finished." he says. In the world of kitchens, however, the proof of a job well done is how well it performs under pressure.
"We have been living with the new kitchen for several weeks and we are very happy." he says. "We've already recommended to other people they get in touch with John Herbut of BALHANNAH KITCHENS inside Balhannah Mitre 10."