The 50's Kitchen Is Gone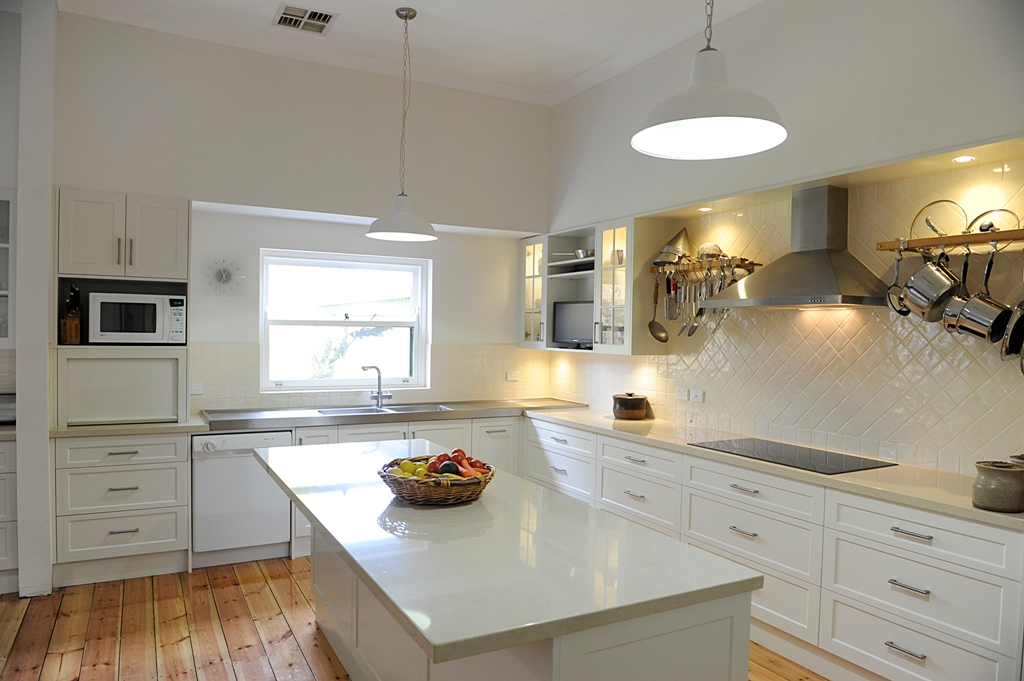 Our new kitchen replaces one built in the 1950s, back in the day of Bill Haley, Peggy Sue and Elvis, so it was a long time coming. When it's finally time to do something about that old kitchen, it's worth doing it right. So Frank and Susan had no hesitation in going back to John Herbut from Balhannah Kitchens By Design.
"The price was right and we'd dealt with these guys before," says Frank. "We were happy with the previous work they'd done. Both the designer and builder suggested options, notably that the old breakfast room be demolished and the two rooms be amalgamated into one huge kitchen come informal dining area. We also liked the idea of modifying the old stainless steel sink with its two deep sink washing areas."The Site Installation Schedule provided by Balhannah Kitchens By Design spelled out when all of the different trades would be on site and the fixed price contract provided Frank and Sally with peace of mind.
"The only holdups were as a result of the subcontracting we were responsible for," says Susan. "Lets face it, sometimes things don't work exactly to plan the further you move away from 'The City'". Their new kitchen is more than a nice place to cook – it has revitalised their home. "It's brought the family together again for informal evening meals. We also love the fact that nearly all the cupboards are replaced with expansive pullout drawers that makes the kitchen much more efficient – no more things hidden at the back of cupboards." Frank and Susan's new kitchen may have been a long time coming but it was worth the wait. "The whole kitchen is user friendly and a joy to cook in," says Susan. "We certainly recommend John and the crew."