Doug and Sarah Wheal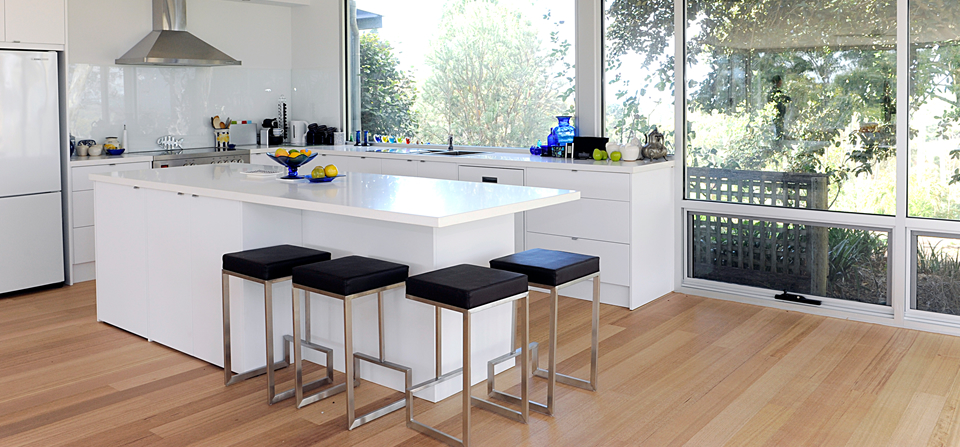 "John's design was exactly what we wanted and his quote was within our price range, so we didn't need to compare with any others."
When Hills couple Doug and Sarah Wheal wanted a new kitchen, it was important to them to find a local business to do the job. They approached John Herbut of Balhannah Kitchens by Design, and were immediately impressed. "John has been extremely helpful, very practical and open to our requests," says Sarah.
Their first impression was backed up by John's explanation of the design and building process, and the itemised quote which detailed all elements of the project. "We got a detailed and very clearly set out quote which was explained to us in a meeting before we signed anything. And there was no pressure to accept the quote," says Sarah. Needless to say they accepted the quote anyway. In fact, they were so happy with it they didn't even shop around. "John's design was exactly what we wanted and his quote was within our price range, so we didn't need to compare with any others."
Sarah and Doug agree that one of the main factors in choosing Balhannah Kitchens by Design was John Herbut's good service and attention to detail. Their faith was repaid, with the project adhering to the agreed schedule. "There was only one very small problem, beyond John's control," says Sarah. "John was quick to deal with it and got the problem rectified."
"John is extremely practical, and doesn't encourage you to have any unnecessary elements or over-the-top design features that you'd never use," says Doug. "We have no hesitation in recommending Balhannah Kitchens by Design to others."