Diana and John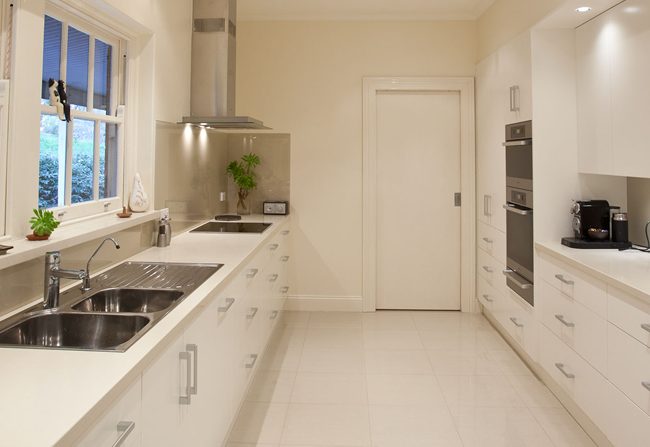 When Diana and John, of Aldgate decided to build a new kitchen they knew what they were looking for – a well-managed job. "We had heard, and previously experienced such horror stories involving builders and schedules – this was the element we were most concerned about." says Diana.
The couple were impressed from the start with John Herbut from Balhannah. "There's not a lot of flash sales talk from John, he just says it the way it is, and we liked that."
After their initial discussions John Herbut made arrangements to visit our house to measure up.
"He arrived at the pre-agreed time."says Diana "that was another thing we liked. Everything
happened when he said it would. The quote was comprehensive and detailed. From the demolition of
the existing kitchen, to when the builder would come, and the plumber and the electrician, it was
all itemised by time and task."
Another pleasing aspect of Balhannah Kitchens was the consultation process. "What impressed me at this stage was John's encyclopedia-like knowledge of the thousands of different fixtures, fittings, styles and gadgets available. He knew what would be sensible and what would not work, and he took the time to explain this to us.
"We are extremely pleased with our kitchen – with the quality of the fittings, with the expertise of
the various trades people and their simple, quiet way of going about their work, with the finished
design. More than anything else we were impressed with the management of the project. "We can look back with complete satisfaction at how our kitchen came together, thanks to John Herbut and the guys inside Balhannah Mitre 10– Which we now know at Balhannah Kitchens."